We've got three days left until the biggest night in Hollywood, so I figure it's about time I made some predictions. I've been holding out to see as many of the nominated films as possible, and I didn't get to many. Entire categories are unknown to me personally, so my predictions for those categories will be educated guesses (except for the shorts, which will just be shots in the dark). My predicted winner will be in Oscar Gold, and on some I will explain my process. I'll start with the shorts and work my way up the list. So without further ado, the winners of this year's Academy Awards will be....
Best Live Action Short Film
Pentecost
Raju

The Shore

Time Freak
Tuba Atlantic
Best Animated Short Film
Sunday
The Fantastic Flying Books of Mr. Morris Lessmore

La Luna

A Morning Stroll
Wild Life
Shut out for the first time ever in the Animated Feature category, Pixar should still bring home an Oscar Sunday night for the whimsical, beautiful
La Luna.
Best Documentary, Short Subject
The Barber of Birmingham: Foot Soldier of the Civil Rights Movement
God is the Bigger Elvis

Incident in New Baghdad

Saving Face
The Tsunami and the Cherry Blossom
Best Documentary, Features
Hell and Back Again
If a Tree Falls: A Story of the Earth Liberation Front
Paradise Lost 3: Purgatory

Pina

Undefeated
I've seen one of the nominated documentaries,
If a Tree Falls
, which is decent but not great. And 2 of the 5 have Memphis connections (
Paradise Lost 3
, about the West Memphis 3, and
Undefeated
, about the Manassas High School football team), which makes me want to lean their way. But I think the stunningly shot 3D documentary
Pina
, which captures the work of the late choreographer Pina Bausch, will take the gold.
Best Achievement in Visual Effects
Harry Potter and the Deathly Hallows: Part 2
Hugo
Real Steel

Rise of the Planet of the Apes

Transformers: Dark of the Moon
This is often a tough one to call, because you can never be quite sure what the Academy considers to be "good" in visual effects (spectacle vs. realism). I picked the last two Transformers movies to win, finding their effects not only spectacular but incredibly realistic looking (see how the light pings off that digital metal?!). Since I'm not picking it this year, I won't be surprised if it wins. But for me this is the bottom line: if the performance of Ceaser in
RotPotA
is not the result of an incredible acting job (which Andy Serkis's exclusion from an acting nod would indicate) then it is the single best, most nuanced performance ever given by a "special effect." For that it more than deserves to win.
Best Achievement in Sound Editing
Drive
The Girl with the Dragon Tattoo
Hugo
Transformers: Dark of the Moon

War Horse
Best Achievement in Sound Mixing
The Girl with the Dragon Tattoo
Hugo
Moneyball
Transformers: Dark of the Moon

War Horse
I've leaned towards
Transformers
in the sound categories before as well, but since
War Horse
pretty much cleaned up at the Sound Editor's Guild Awards (Along with Super 8, which is notably absent from these categories), I think it'll claim these two as well.
Best Original Song
"Man or Muppet" from The Muppets - Bret McKenzie
"Real in Rio" from Rio - Sergio Mendes, Carlinhos Brown, Siedah Garrett
50/50 shot here since there were apparently only two good original songs all year (WTF Academy? WTF?). Even though the wrong song was nominated from
The Muppets
(should have been the infectious, cheery, and knowingly cheesy "Life's a Happy Song") it will still take it.
Best Original Score
The Adventures of Tintin - John Williams
The Artist - Ludovic Bource
Hugo - Howard Shore
Tinker Tailor Soldier Spy - Alberto Iglesias
War Horse - John Williams
It filled most of the movie, it paid homage to silent scores as deftly as the movie did for silent movies, and it's just darn good. Which is why Ludovic Bource will be making the first of several french accented acceptance speeches for
The Artist
.
Best Achievement in Makeup
Albert Nobbs

Harry Potter and the Deathly Hallows: Part 2

The Iron Lady
Nobbs
is to simple and
Lady
is too extreme, which is why the makeup artist for
HPatDH:P2
will be taking home the one and only Academy Award for the entire series.
Best Achievement in Costume Design
Anonymous
The Artist
Hugo
Jane Eyre

W.E.
Best Achievement in Art Direction
The Artist
Harry Potter and the Deathly Hallows: Part 2

Hugo

Midnight in Paris
War Horse
I want so badly for this to go to
Harry Potter
, to honor the fine, ever-darkening art direction of the entire series, but I think the incredible Paris Train Station of
Hugo
will clinch the victory.
Best Achievement in Editing
The Artist
The Descendants

The Girl with the Dragon Tattoo

Hugo
Moneyball
I'm making a bold prediction here, since
Dragon Tattoo
was not nominated for Best Picture and this one usually goes to one of those. But on occasion, a movie that just missed out on a picture nod takes home this award as a sort of consolation. If I may cite precedence:
The Matrix
in 1999.
Best Achievement in Cinematography
The Artist
The Girl with the Dragon Tattoo
Hugo

The Tree of Life

War Horse
Say what you will about Terrence Malick's ponderous, abstract
The Tree of Life
, but you can't deny the cinematography is incredible. Cinematographer Emmanuel Lubezki makes everything from a staircase to a dinosaur to a boy standing in a field look stunningly beautiful, and he'll take home the Oscar for it.
Best Foreign Language Film
Bullhead - Belgium
Footnote - Israel
In Darkness - Poland
Monsieur Lazhar - Canada
A Separation - Iran
I've not seen any of these yet, but this one's not that hard to call when you consider only one of these movies performed the very rare (for a foreign film) feat of scoring a nod for best screenplay, effectively creating
A Separation
from the rest of the pack.
Best Animated Film
A Cat in Paris
Chico & Rita
Kung Fu Panda 2
Puss in Boots

Rango
Two movies no one's ever heard of, a sequel, a spin-off, and one true work of computer generated art.
Rango
is the only one I've actually seen, incidentally, but it's the only one I need to to know it will win. I knew it would win this when I saw it back in March. So, yeah.
Best Adapted Screenplay
The Descendants - Alexander Payne, Nat Faxon, Jim Rash
Hugo - John Logan
The Ides of March - George Clooney, Grant Heslov, Beau Willimon
Moneyball - Steven Zaillian, Aaron Sorkin, Stan Chervin
Tinker Tailor Soldier Spy - Bridget O'Connor, Peter Straughan
Best Original Screenplay
The Artist - Michel Hazanavicius
Bridesmaids - Kristen Wiig, Annie Mumolo
Margin Call - J.C. Chandor
Midnight in Paris - Woody Allen
A Separation - Asghar Farhadi
Followed the Writer's Guild with both these choices, though to be honest I could have called the Original screenplay on my own. The Academy LOVES Woody Allen, and
Midnight in Paris
is just hilarious. It won't win Picture or Director, so it will win here.
Best Achievement in Directing
Woody Allen - Midnight in Paris
Michel Hazanavicius - The Artist
Terrence Malick - The Tree of Life
Alexander Payne - The Descendants
Martin Scorsese - Hugo
They may show Scorsese the love here in lieu of Best Picture a la the Golden Globes; the Academy does love the man and
Hugo
is such wonderful, lovingly crafted work and so very, very different from everything else he's ever done. But I think they'll follow the British Academy and honor Hazanavicius for his brilliantly executed and also lovingly crafted homage to the silent era.
Best Supporting Actress
Berenice Bejo - The Artist
Jessica Chastain - The Help
Melissa McCarthy - Bridesmaids
Janet McTeer - Albert Nobbs
Octavia Spencer - The Help
I would love to see Melissa McCarthy win this, and I don't think I'm the only one, so keep an eye open for her to upset. Jessica Chastain was nominated for the wrong movie; I'd have called her the winner for
The Tree of Life
. But from
The Help
she's been overshadowed by Octavia Spencer at every step in the road, and she will be here too.
Best Supporting Actor
Kenneth Branagh - My Week with Marylin
Jonah Hill - Moneyball
Nick Nolte - Warrior
Christopher Plummer - Beginners
Max von Sydow - Extremely Loud & Incredibly Close
One of the two major categories in which I've seen none of the nominees. Who would've thought a year ago that we'd be able to say "Jonah Hill, Oscar nominee?" I have a hunch, though, we won't be saying "Jonah Hill, Oscar winner." It seems to be a two way race between Christopher Plummer and Max von Sydow, and I'm giving the edge to Plummer.
Best Actress
Glenn Close - Albert Nobbs
Viola Davis - The Help
Rooney Mara - The Girl with the Dragon Tattoo
Meryl Streep - The Iron Lady
Michelle Williams - My Week with Marylin
The other category in which I've seen none of the nominees. Though this one also seems to have come down to a two way race: Meryl Streep vs. Viola Davis. No one can argue Meryl's one of the best actresses we've got, but I've heard the word "impersonation" used heavily in reference to this performance. It may not have stopped Jamie Foxx from winning for
Ray
back in 2005, but in a race this close, I think that gives Davis the lead.
Best Actor
Demian Bichir - A Better Life
George Clooney - The Descendants
Jean Dujardin - The Artist
Gary Oldman - Tinker Tailor Soldier Spy
Brad Pitt - Moneyball
I'm trying to set my personal loathing of George Clooney aside as I weigh the options here, but I may have failed. He might get this, and I will cringe and moan and call him a smug bastard as he does. But I don't think he will. I would be happy to see any of the other four win, honestly. Oldman has deserved a spot on this list any number of times before and not gotten there. Pitt has gone above and beyond in the last few years to prove he's more than just a pretty face. Bichir has been working long and hard vanishing into parts so you barely notice him, and it's awesome to see him recognized. But Jean Dujardin is so good as the silent star on the verge of collapse that he not only deserves this Oscar, but they should retroactively give his character in
The Artist
an award for 1927, since no one has that one.
Best Picture
The Artist

The Descendants
Extremely Loud & Incredibly Close
The Help
Hugo
Midnight in Paris
Moneyball
The Tree of Life
War Horse
I've seen only four of the nine nominees
(The Artist, Hugo, Midnight in Paris, The Tree of Life
)
,
and even though I haven't seen it, I think I can confidently say, "WTF is
Extremely Loud & Incredibly Close
doing here?!?!" Now that that's out of the way,
Hugo
is the most nominated movie this year, and that often leads to victory (It's also my favorite of the nominees I've seen), but I don't think that will be the case this year.
The Tree of Life
is fervently loved by some and fervently loathed by others, and that division kills it's chances.
War Horse
seems pretty resoundingly agreed to by very well produced schmaltz, so it's out.
Midnight in Paris
is sweet and sentimental and funny, but comedies don't tend to win, so it'll have to be happy with its screenplay prize.
The Help
looks like it had some traction to begin with but has fallen by the wayside, so it can take its acting awards and be excused. I've heard very little about
Moneyball
in this respect, and that says a lot; it too may go. That leaves us with
The Descendants
and
The Artist
, the winners of the two best picture prizes at the Golden Globes (Drama and Comedy, respectively). Now I know I just said comedies don't tend to win, but
The Artist
rises far above the simple label "comedy" in every way, engages completely, and uses such deft and subtle tricks to upend its own premise as a "silent movie" that I honestly don't see how it won't win. Simply put: it's too good not too.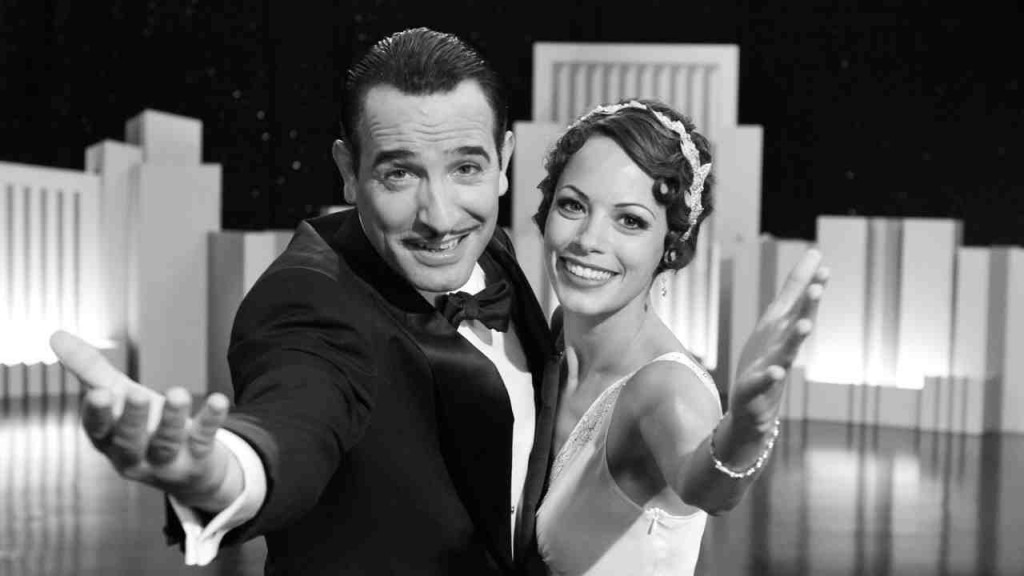 The 84th Academy Awards will air Sunday, February 26 at 7:00 p.m. (6:00 p.m. central), and between 4 and 32 hours later (depending on how long it runs) we'll know just how very, very wrong I was.